These stories profile typical members and some of the thinking that has gone into their own investment decisions.
Although these are not actual cases, they highlight investment considerations important to each stage of a typical member's career and life and should give you "food for thought" as you think about your own situation.
The flowchart below provides recommended steps that will help you take advantage of the resources available from the Plan to make informed investment decisions tailored to your personal retirement goals.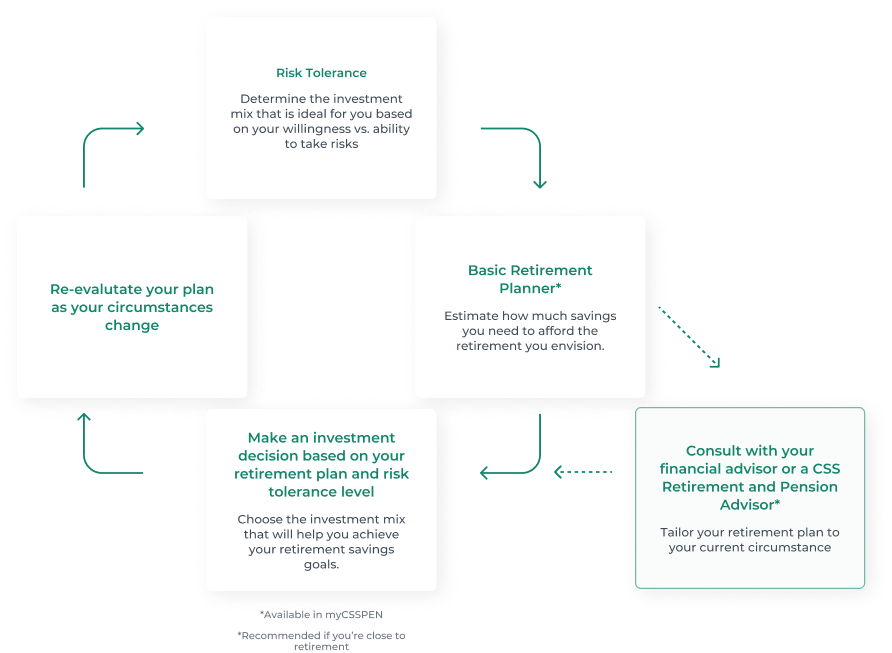 While it is highly recommended for members who are nearing retirement to consult with a financial advisor or one of our in-house Retirement and Pension Advisors before making or changing investment decisions, all Plan members can take advantage of the helpful resources on our website to navigate the investment decision making and retirement planning processes.